WATERGATE STREET • CHESTER • UK
WATERGATE STREET • CHESTER • UK
WELCOME TO OUR NEIGHBOURHOOD
Sit.  Drink.  Chat.  Simple really.
We believe in two things above all else. Good Liquor. And Good Company. We get that other things are important, but we reckon you got those two, you're on the right track.
The sign outside says 'Neighbourhood Social and Drinking Den' and we think that sums us up nicely. Open from 3pm every day and going right through until the small hours, we're here when you need us.  Cocktails and liquor are our big love but we're also really rather partial to a killer craft beer, a glass of vino or, when caffeine is a calling, a good strong coffee.  So, whatever you fancy, we've got you covered.
Oh and if you've come here looking for the Caretaker…if you know, you know and if you don't, well that'd be telling!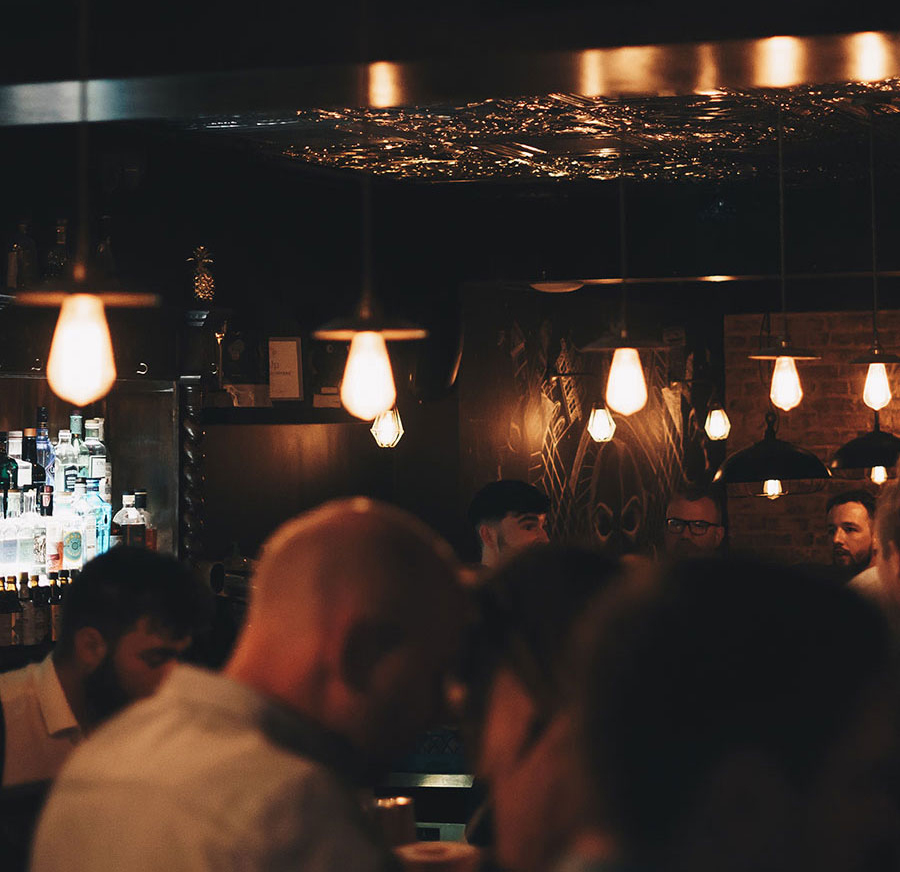 DRINKS,
GLORIOUS DRINKS
Cold beers and cocktails!
Cocktails and liquor are the big heroes here but that doesn't mean we don't have some outstanding beers or wine for you as well.  If you've got a favourite drink that isn't on our list, let the guys know and they'll happily go off menu for you.  
Our full drinks lists including Cocktails, Beer, Wine, Champagne and soft drink options can be downloaded from here…
DRINKS LIST
BOOK A TABLE
We're not going to lie, on a weekend we get busy. Like real busy. But fear not, a table is just a message away.
So many places want their pound of flesh in order to book you a table…deposits, minimum spends, champagne or spirits by the bottle. But not us. If you want to reserve a table or booth in Liquor and Co then all you need to do is ask! There's no charge or demands, we just take your details and hold that table. It really is that simple.
INSTAGRAM
FACEBOOK
DON'T WORRY IF YOU CAN'T BOOK YOUR TABLE, WE'RE STILL TAKING WALK-INS EVERY NIGHT. FEEL FREE TO POP DOWN, SPEAK TO THE HOST AND IF WE HAVE A TABLE, WE WILL MAKE SURE YOU GET A DRINK.
Fear not if computer says No. Send us a message on Instagram/Facebook and we'll see if we can work a little human magic. robots don't always get it right.
PRIVATE HIRE
No matter what your party size, we'll always do our best to fit you in and sort your table. Our biggest booths sit twelve but we're just as happy holding a single stool at the bar for you. However…if you're super popular and have more friends than you can fit round just one table then fear not, we got this.
We'll reserve anything from multiple tables, a small section of the bar or even the whole place depending on what you need and what your occasion is. As well as the main bar in Liquor and Co, holding up to 100 guests, we have The Cabinet Club, a smaller and more private space for parties of up to 40 people. If you choose to go down the exclusive hire route then we've got all sorts of options – bespoke menus, decorations, DJs, catering, we've got all the bases covered.
Drop us an email, we'd love to have a chat and work out what would be best for you and your party.
COCKTAIL MASTERCLASSES
We know the guys and girls at Liquor and Co make it all look so easy but if you've always fancied getting your shake on then look no further, our hands on Masterclasses are made for you. Get yourself behind the bar, learn how to make your favourite Liquor and Co cocktails and then, most importantly, enjoy sampling your efforts…absolute wins all round! Whether it's a special occasion, work's do or just a catch up with friends, our Cocktail Masterclasses are a cracking way to get together and start your night.
GET IN TOUCH
If you have a question about anything we do or what we've got going on then, please, give us a shout. You can email, direct message, phone or just call in to see us, whichever is easiest for you.
We do our best to respond to all messages the same day (although it is occasionally the following day, time flies and all that, so just bear with us!).
CALL
EMAIL
on the form provided
FIND US
Hidden in plain sight!
We're up the steps on Chester's historic Rows, just down the way from Sainsbury's on the other side of the street. If steps aren't your thing, there are a couple of accessible options.
LIQUOR AND CO. FRONT DOOR
ACCESSIBLE - TAXI DROP OFF
WHEN?
| MONDAY | 5PM – 1AM |
| --- | --- |
| TUESDAY | 5PM – 1AM |
| WEDNESDAY | 5PM – 1AM |
| THURSDAY | 5PM – 3AM |
| FRIDAY | 3PM – 3AM |
| SATURDAY | 3PM – 3AM |
| SUNDAY | 3PM – 1AM |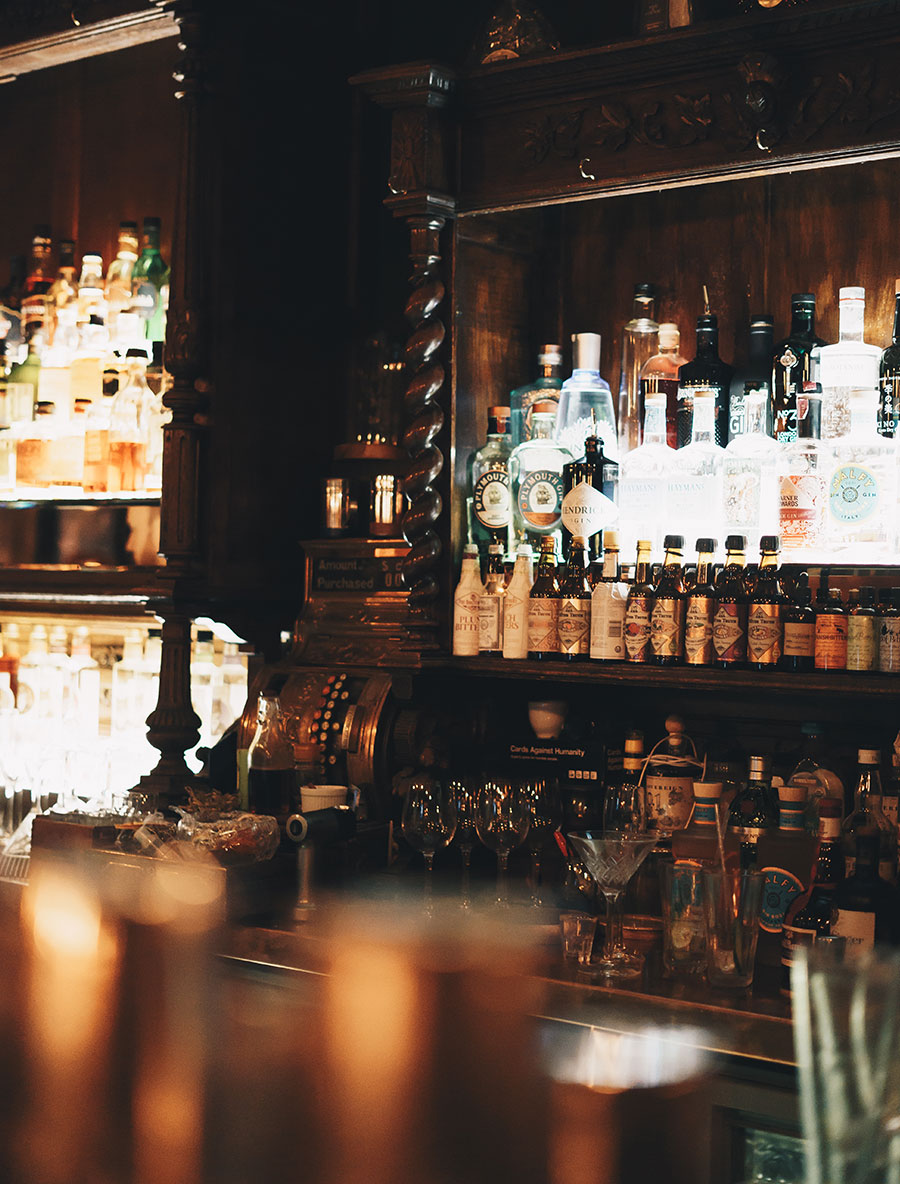 IN THE NEIGHBOURHOOD?
We're very proud to be part of such a great city and in particular we think our little neighbourhood, Watergate Street, is just the best.  Whilst we'd like to think you're only coming to Chester to see us, there's a fair chance you're going to go elsewhere as well.
So, in the interest of being a good neighbour, the following guys are our standard go to for all things social in Chester (other than Liquor and Co, obviously!)
EAT
A great place to start your night.  Food, drinks and great service.  A firm Chester favourite for 20 years!
---
Arguably one of Chester's best restaurants.  If the grill is your thing, trust us, you'll love this place.
---
Our nearest neighbour serves awesome modern Greek and Mediterranean food.  More importantly, you've not got far to walk for post dinner drinks with us!
DRINK
Our sister bar across the street.  All things craft beer, gin and cocktails.  Live music every Friday and Saturday. An absolute must.
---
Kuckoo rocks!  An absolute party bar with the focus on great music and good times.
---
A tropical hideaway dream.  Honestly, we love this place.  Say Hi to Carlo and Luke for us!
---
One of two hidden bars on Watergate Street and more than worth the effort to find it.  You won't be disappointed.
COFFEE
Independent, stylish, dog friendly coffee shop under the Watergate rows with talented baristas who have a real love of coffee.
---
An independent botanical coffee shop, just a few steps from us. Also known as Chesters best all day brunch menu.